A lot has changed in the world, and in the world of financial planning, in the years since we began serving clients in the early 1990's.
The internet was in its infancy, Motorola dominated the market in mobile phones, and the Cold War was over as the USSR collapsed into 15 sovereign republics. The first Starbucks opened in California and an amateur video captured the beating of Rodney King in Los Angeles. The world was changing and we knew it, but no one could fathom just how much – and just how fast.
It was against this background that we started out in financial planning. Before email. Before the Asian Currency Crisis. Before smart phones, the tech crash, or the Great Financial Recession of 2008.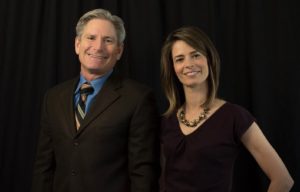 Then, in early 2001 we left the firm we had grown up in. Most of our clients followed, and many of them are still with us today. We're grateful for that. We know how much trust it took to choose us over the (more established) firm. We know how much trust it took to stay with us through 9-11, the tech crash, and 2008. And we know how much trust it takes to hold on, when there's nothing in you Except the Will which says to them: "Hold on!"
Twenty-five years is a long time and much has transpired over the period. One thing that hasn't changed is our commitment to acting always in the best interests of our clients. That commitment has served us well. And we trust it will continue to serve you well.